As you may be able to tell from the terrible pun in the title we have some Facebook related news to announce. As of yesterday news users are now able to sign up to Smarkets via their Facebook account. This new process makes it even faster to join the site and start enjoying the exciting world of online betting! However this is just the start – so look forward to being able to invite your Facebook friends into the action and bragging on their walls when your bets win you some big money.
It isn't all just awesome bells and whistles on the agenda at Smarkets HQ however. We've also been hard at work making the site even better for all those hardcore bettors as well. Not only have we revamped our search functionality to make it even easier to find that obscure football match we've also made available ALL of our match odds in a handy XML feed. This opens up a wealth of opportunities for the developers in our betting community as now they have access to every price in every market updated every 10 minutes. Couple this with the new Smarkets API that is currently in development and the amount of power at a Smarkets user's fingertips is growing bigger everday. If you're interested in either of these new features please email us for more details.
So whether it is Facebook for the fun of it, or a desire for data, there are less and less excuses for why you wouldn't want to be part of the fastest growing Betting Exchange in the UK.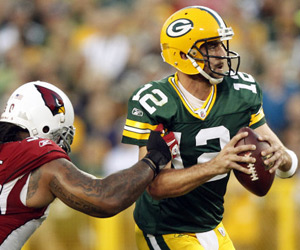 It is always great to be a sport lover in Autumn. All over the world fans are enjoying the top class excitement offered by Football, NFL and the Rugby World Cup. In a giddy fit of celebration we here at Smarkets have decided to reward all our customers with a new lower commission rate of just 4%. That's right whether you're a new or old customer if you were on 5% then your commission is now 20% less than before – and notably less than what certain other exchanges have to offer.
So if you still haven't signed up to enjoy the Sport-fest this Autumn then what are you waiting for? Join the thousands of other Smarkets users already enjoying this great rate now! While you do we'll be following the lead of our favourite numerically challenged sports stars and be giving 110% to make Smarkets the best simple, social betting exchange there is.